Der Bereich "Internationalisierung" wurde im Rahmen des Projekts "Internationalising the Curriculum", kofinanziert von der Stadt Wien, MA 23, erstellt.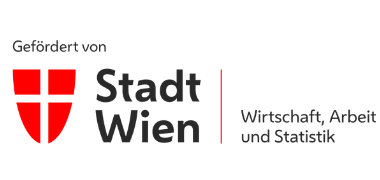 Internationalising the curriculum
The curriculum represents the core of a degree programme and guarantees to all students that they can graduate from the UAS BFI Vienna internationally and interculturally competent. We see internationalisation as a cross-disciplinary mean to support the competence development of our students, staff, and graduates to be fit to tackle the global challenges of our present and future.
Therefore, we aim for a holistic approach and high quality of internationalisation and implement internationalisation activities following the approach of the Certificate for Quality in Internationalisation.
Study Programme Internationalisation Strategy (SPINS)
All our degree programmes developed a Study Programme Internationalisation Strategy (SPINS) and defined internationalisation goals, programme learning outcomes, and objectives with regards to internationalisation. Those strategies are updated as part of the relaunch process our programmes regularly go through.
This provides the basis for a purposeful implementation of various internationalisation activities such as long-term and short-term student and staff mobility, integration of guest lecturers, international teaching and research topics, collaborative online international learning (COIL), virtual exchange, and many more.